I finally bought the zippers I needed to make the rest of the pencils cases I had cut out and I just love them! I used this awesome
TUTORIAL
at Creation Corner. Her directions are perfect! The first one I made out of an older sweater,
which I posted a few weeks ago
, so I had to improvise. These three were made using the tutorial exactly and took less than 30 minutes a piece to put together!
The one above is embellished with the ruffle, like the tutorial. I used a 9 inch zipper and cut the material accordingly. They had to be long enough for pencils but I made them deep enough for LOTS of pencils, or whatever else a girl may need to store in there.
The flowery ones are made out of these.....(which required too much ironing for the likes of this house).
I cut them to incorporate the little zippered pockets that were already on the pants. Bonus - an eraser pocket! I also left the button and loop on just for a little extra flair :)
Project complete. Now I can clear off the sewing table!
Linking to: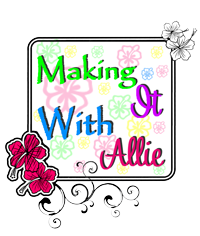 >
>